Have an idea? Ready to tell your story?
Lifestyle makes it possible.
Every dollar makes a difference in pioneering cancer cures. With LLS Lifestyle, you can turn any activity or event into a way to support the organization that is advancing cancer breakthroughs and having the biggest impact on cancer patients.
See Lifestyle In Action
Frequently Asked Questions
---
The Options Are Limitless
Every Dollar Makes An Impact
---
LLS's Therapy Acceleration Program invests approximately
$10 million
per year to fast-track new cancer treatments
Since 2000, approximately
40%
of FDA - approved cancer therapies were first approved for blood cancer
LLS is committed to finding a cure for acute myeloid leukemia (AML), investing more than
$100 million
over the past 5 years to develop new treatments
Lifestyle In Action
Get inspired by fundraisers across the country who are making an impact.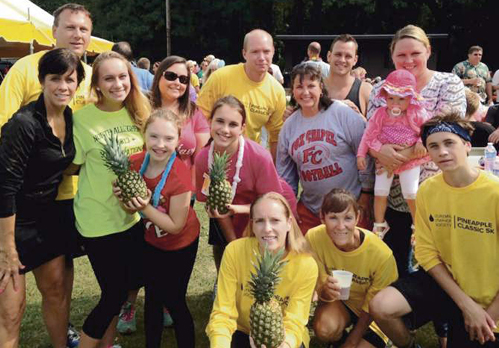 Fundraiser: Rachel
Activity: Sweet 16 Birthday Fundraiser
Impact: $5,000+
Sweeter than just celebrating 16, she turned a special day into an opportunity to make a difference.
Celebrate Like Rachel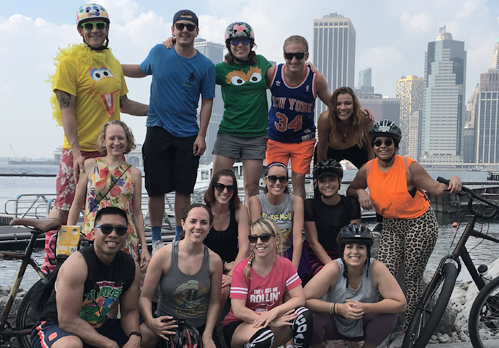 Fundraiser: Colby
Activity: "Slow Roll" Bike Ride
Impact: $1,500+
Turning a New York City bike tour with friends and family into a unique fundraising experience benefitting LLS.
Roll Like Colby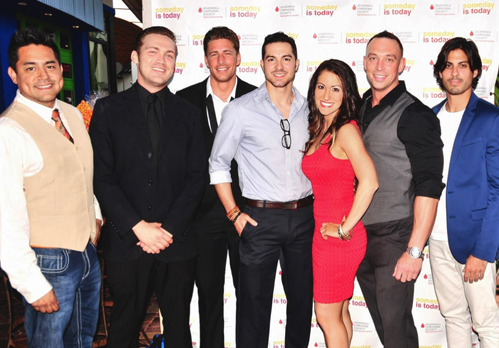 Fundraiser: Val
Activity:Bachelor Auction
Impact: $300,000+
Honoring her father with an incredible event that combines the fun of match-making with the power of supporting new cures for cancer.
Host Like Val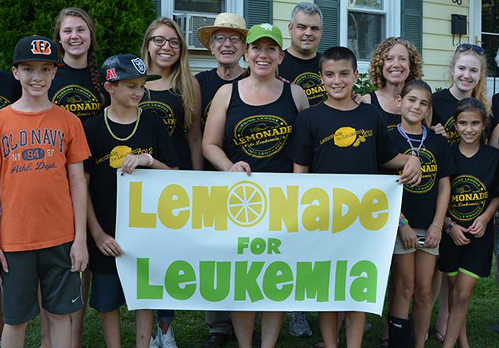 Fundraiser: Katie
Activity: Lemonade For Leukemia
Impact: $10,000+
Bringing summer fun to her family & friends, living cancer-free for more than 10 years.
Give Back Like Katie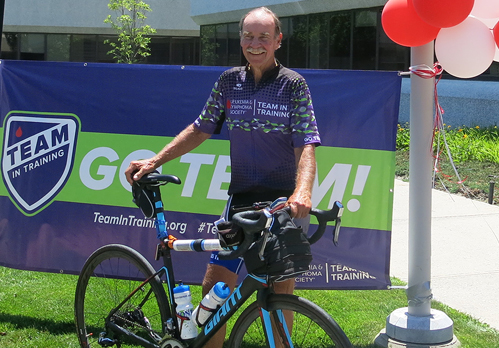 Fundraiser: Steve
Activity: Cross-Country Bike Ride
Impact: $63,000+
The biggest ride of his life (3000 miles from California to New York), in honor of his sister and good friend who lost their battle to cancer.
Ride Like Steve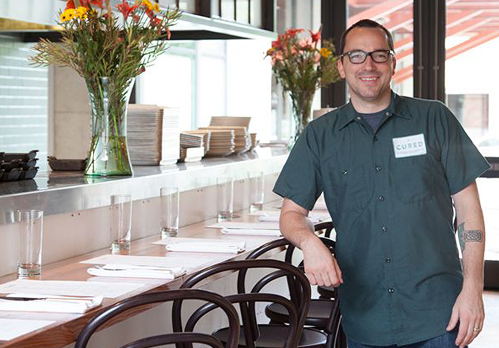 Fundraiser: Steve
Activity: Chef 2 Cure
Impact: $35,000+
Celebrating survivorship with world-class chefs and supporters who share his commitment to curing cancer.
Cook Like Steve
How to start a Facebook fundraiser
---
Step 1
Visit LLS Facebook page, click on "create a fundraiser" button.
---
Step 2
Name your campaign and select an activity (birthday, wedding, special occasion).
---
Step 3
Share your fundraising campaign with friends, family and colleagues on Facebook.
START FUNDRAISING TODAY
Create A Fundraising Event
Easy access to start fundraising for every activity. Explore fundraising ideas from supporters across the country and start your own movement to cure cancer.
Fundraise Today
Fundraise On Facebook
Turn your birthday, wedding or special occasion into a fundraiser for LLS. Share your campaign with friends, family and co-workers on your profile to support new cures for cancer.
Fundraise Today