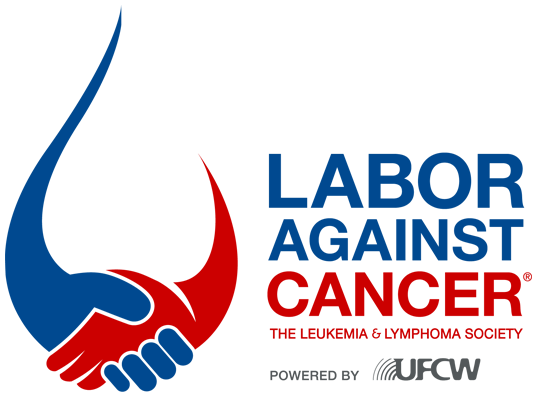 We're United In The Fight To End Cancer.
Labor Against Cancer is a movement to end the devastation of cancer, led by the passionate members of the United Food and Commercial Workers. The movement provides an opportunity for all organized labor to do what they do best, empower their membership to band together for the good of others in the communities where they work and live.
Labor Against Cancer will raise much needed funds to advance research and patient support in partnership with The Leukemia & Lymphoma Society while raising awareness of the important role that union members play each and every day.
DONATE TO LABOR AGAINST CANCER
---
The UFCW represents 1.3 million members and has been a powerful voice for LLS since the partnership began in 1982. The organization has raised $83 million for LLS's goal to find cures and ensure blood cancer patients have access to lifesaving treatments.
"This new initiative not only reflects our union family's growing commitment to our communities, but to the cause of finding a cure for blood cancers. Whether you are a union member or not, we are determined to do our part to ensure that no one fighting cancer will struggle alone. We are so proud to stand with The Leukemia & Lymphoma Society to launch Labor Against Cancer. Our partnership is a testament to our members and what can be accomplished when we all unite together."
- Marc Perrone, UFCW International President
Every dollar matters in the fight to end cancer.
Participate in Light The Night
We encourage everyone involved in Labor Against Cancer to attend and consider forming walk teams for their local Light The Night. All Labor Against Cancer efforts will be celebrated at each Light The Night event.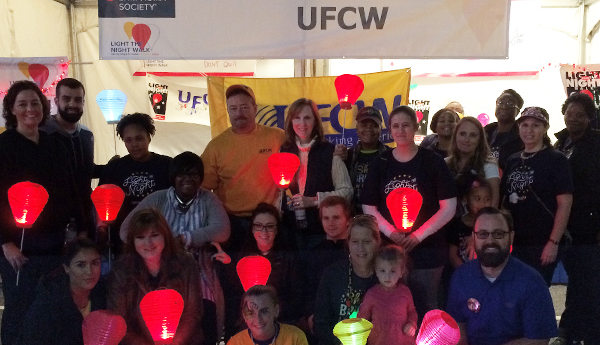 Light The Night is an evening community event that celebrates those who are fighting, honors those we have lost, and raises funds to cure blood cancers once and for all. These events are perfect for families, friends and coworkers to attend together.