Help us help people with blood cancer and their families. Our dedicated community volunteers are the heart and soul of The Leukemia & Lymphoma Society (LLS). There are many different ways you can participate in Illinois and make a difference in the lives of those touched by blood cancer.
Fill out the volunteer application form above to register for our Volunteer Information Center (VICNet), which includes updated event and in-office volunteer opportunities. At VICNet you can update your personal information, interests, check for important messages and sign up for available tasks. If you already have an account and would like to make an update or review upcoming opportunities, please login to VICNet.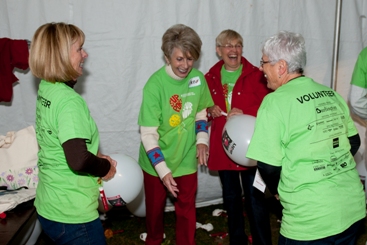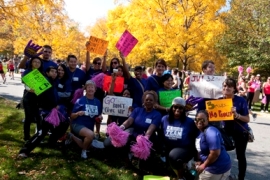 You can help us with:
Student Series
Light The Night
Team In Training
General office help
Donor acknowledgement and recruitment
Patient Services
Advocacy
Engaging your company in LLS programs
Every LLS fundraising event needs volunteers to do jobs such as:
Planning the event
Promoting the event
Soliciting donations
Registering participants at the door
Assisting with set-up, clean-up and breakdown
Share your expertise:
Let us know your area of expertise, such as public relations, marketing, finance, fundraising and event planning
Let us know how much time you have available so we can connect you with the right opportunity
Serve on your local LLS chapter's board of trustees or a board committee
Tell us what you like to do, and we'll find a volunteer role to fit you.
Please Join Us!
We need volunteers throughout the year. Each year we set our goals higher, and to reach those goals, we need you!
Sign up here to become a volunteer with LLS, either one-time or regularly. To find out more about volunteering with us, email volunteer_ilc@lls.org or visit us on Facebook.
Your support and dedication helps fund lifesaving research. Thank you!