"Art is not what you see but what you make others see," said Pablo Picasso. This is true for Larel Vaccaro's incredible watercolor rendition of her experience at the 2015 Washington, DC, Light The Night walk.
The painting was inspired from a photograph she took of her boyfriend Henry's parents, Heather and Eric Burneson. They are the couple pictured in the foreground with the red jackets on. It was taken just one day after Henry died from acute lymphoblastic leukemia (ALL).
Heather is honored to share Laurel's painting, which beautifully captured the walk she'll never forget, and more importantly, Henry's heroic journey. Here is her story…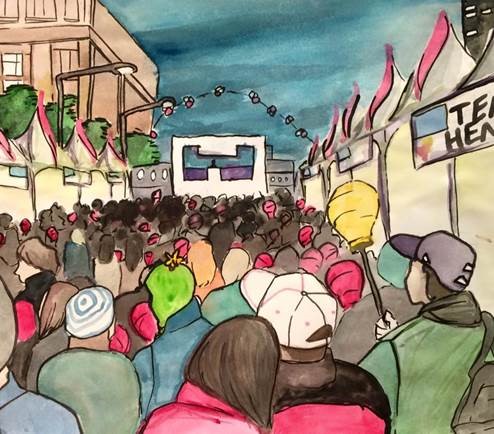 My son, Henry, was diagnosed in January 2015 with ALL at the age of 16. After four rounds of chemotherapy, his aggressive form of ALL required a bone marrow transplant on May 1 – just two days before his seventeenth birthday. Henry endured the difficult procedure, and everything went as expected. He left the hospital on June 1.
Since he was immunocompromised and could not be in crowds, Henry had to miss his high school prom. The hospital staff and a local nonprofit organized a private prom for Henry and his girlfriend, Laurel, on June 5. They sent decorators, waiters, a chef, and even created a photo booth. For one night, Henry was not a cancer patient. He was just a high school boy dancing at the prom with his first love! It was truly the night of his life. He was admitted back into the hospital two days later with complications from his bone marrow transplant.
Laurel and his friends wanted to do something to help their friend, so they formed "Team Henry" for Light The Night. Even though Henry remained in the hospital throughout the summer, we looked ahead to Light The Night, knowing in our hearts he would be walking as a survivor.
Team Henry grew to more than 100 team members and raised more than $40,000. Our family and friends arranged to fly in from all over the country to be together that weekend and walk for Team Henry.
Unfortunately, Henry's condition took a drastic turn for the worse on October 15. However, because of Light The Night, his grandmas, aunts, uncles, cousins and friends, who were in town for the walk, were able to say goodbye. Henry was surrounded by those he loved most in the world when he died on Friday, October 16.
The Light The Night walk was the next day, and we all attended to honor Henry, to hold on to one another, to share tears and smiles, and to celebrate a beautiful life that ended far too soon.
I hope this story sheds light on all the reasons why people walk. We are taking steps to end cancer.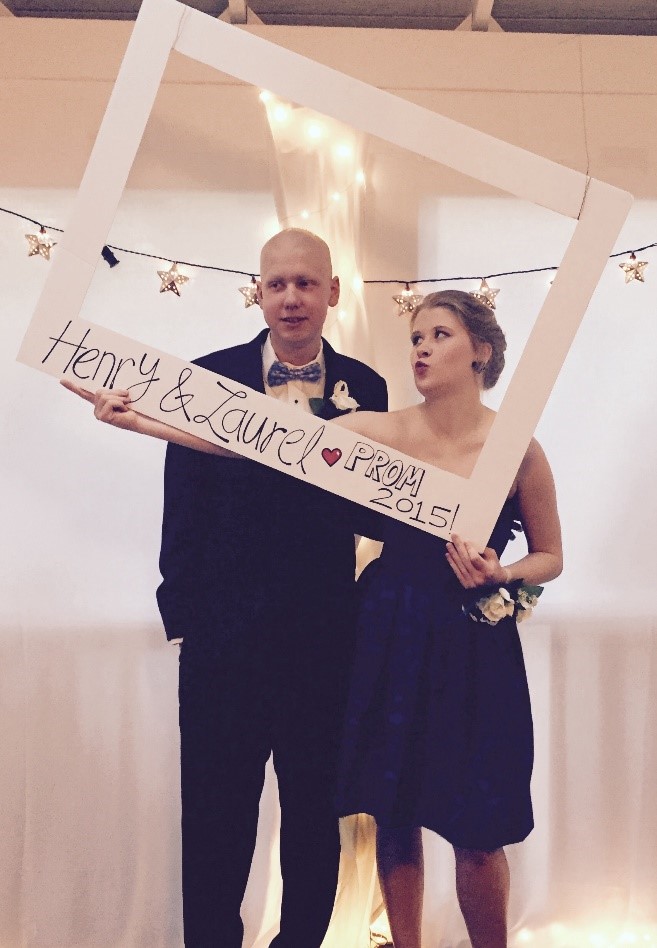 Henry Burneson, & Laurel Vaccaro at their prom, 2015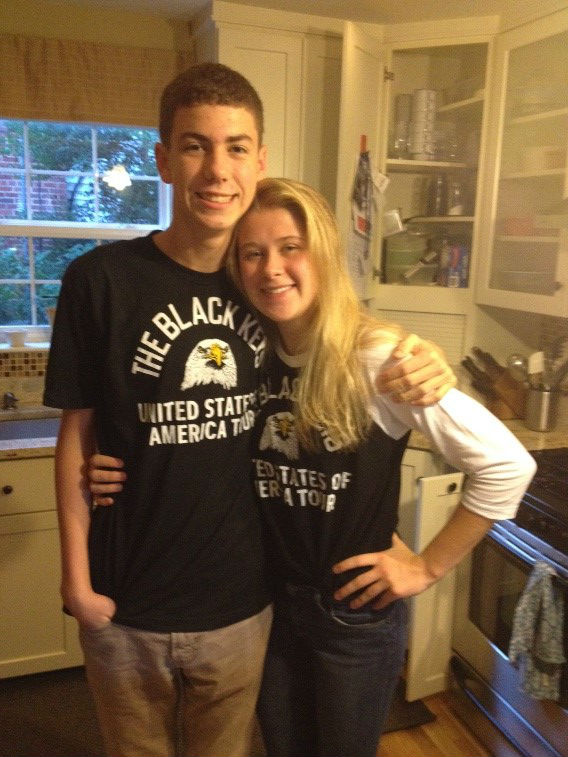 Henry Burneson, & Laurel Vaccaro, September 2014
Learn more about Light The Night and join us in bringing light to the darkness of cancer.