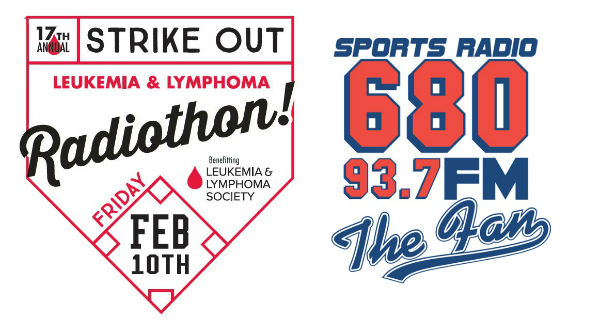 THANK YOU!
Our 17th annual Strike Out Le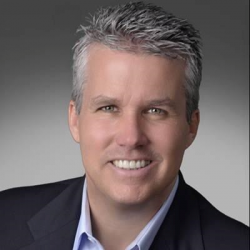 ukemia & Lymphoma Radiothon with 680 The Fan Atlanta's Sports Station was held on Friday, February 10, 2017 at the PGA TOUR Superstore in Roswell! We broadcasted LIVE from 6am - 7pm and and raised critical funds to defeat blood cancers!
This annual event, hosted by John Kincade, the nationally-recognized sports radio host of "The Buck & Kincade Show" on 680 The Fan - and a two time cancer survivor - raises critical funds for The Leukemia & Lymphoma Society.
Even though our event is over, we continue to raise funds for the LLS mission and invite you to make a donation today! Click the icon below to be directed to our secure online donation site:

If you prefer to mail your contribution, send your check (made out to LLS) to the address listed below. Please list Radiothon Donation on the memo line. If your employer has a matching gift program, you can increase your contribution by having your donation matched! Please send matching gift paperwork to: Meredith Harvey, LLS Administrative Assistant, at: Meredith.Harvey@lls.org or mail to:
The Leukemia & Lymphoma Society
3715 Northside Parkway NW
Building 400, Suite 300
Atlanta, GA 30327
Meet our 2017 Radiothon Honored Hero: Jennifer DeLucia!

On March 21, 2016, Jennifer was diagnosed with Stage 4 Large B Cell Lymphoma. Jennifer was admitted to Northside Forsyth for Kidney Failure where doctors ran tests and found masses on her heart, lungs, and kidneys. She was then diagnosed with Lymphoma. From there she received chemo, blood transfusions due to her anemia, and also had stints put in to ensure her kidneys would accept the chemo treatments. Jennifer is currently in remission. She loves spending time with her family, cooking and traveling. Jennifer's personal heroes are her sister- in-law Melisa Brasseaux, and her Mother-in-law, both are cancer survivors and are always positive. She is flattered to be the Honored Hero of this year's Radiothon!
Special thanks to our sponsors: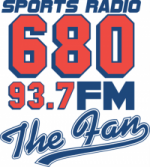 For more information on the annual Strike Out Leukemia & Lymphoma Radiothon, including sponsorship opportunities, please contact: Chantal Robertson, Sr. Special Events Manager at Chantal.Robertson@lls.org or 404-720-7849, or Kacey Danley, Greater Atlanta Area Director, at: Kacey.Danley@lls.org or 404-720-7829.